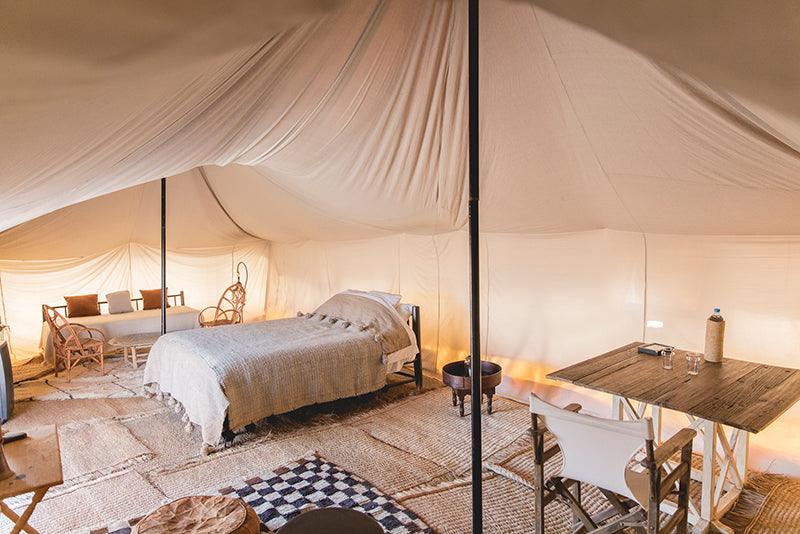 Travels | Glamping in Morocco: Scarabeo Camp
Looking for a special place on holiday? The perfect Instagram? We have a place just for you in Morocco.
35 kilometers from Marrakech, in the small rocky desert of Agafay. The camp siting affords stunning 360° views of the Agafay's barren grandeur and beyond to the snow-capped Atlas mountains.
Each private sleeping area consists of a nomad tent of thick white cotton with regular and confortable beds (twin or double beds). Guests can recline in a traditional Moroccan lounge strewn with ethnic cushions or put pen to paper as Papa Hemingway did at a wooden writing desk. A stretched cotton panel screens the entrance to each tent, for you to silently savour this mystical desert landscape still untouched by tourism.

Glamping in Morocco: Scarabeo Camp
http://www.scarabeocamp.com/en/stone-camp
+212 (0)662 800 823 / +212 (0)662 800 874 info@scarabeo-camp.com
Photo: @angelolacancellera
Photo: @damian.oo & @taramilktea 
@gianlucocq
@vanillaattack and @stonedclub
Photo: @mylifeastravel
Photo: @gypseetravel