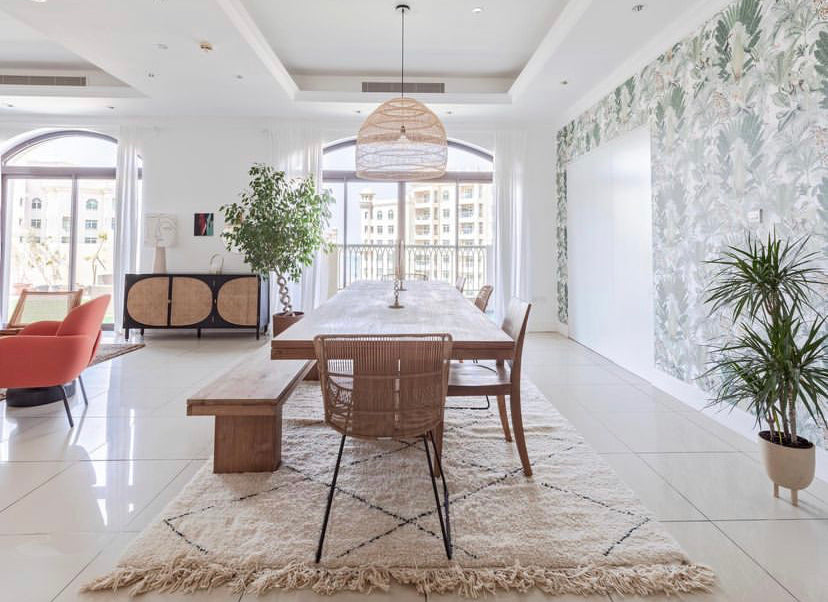 Why is the Berber rug so popular?
Discover the timeless and neutral appeal of Berber rugs, known for their softness and thickness. With a pattern and cream color that complements many interiors, they add a functional and calming touch to your space. Explore why Berber rugs have been a popular choice for over a decade and why they are a must-have investment for your home.
"Everyone knows that a Moroccan rug is the idiotproof way to enrich a room. The soft texture of a Beni Ourain–style floor covering emits warmth and never looks too "shaggy," and the colors range from that perfect shade of buttery white to electric hues that you would never expect to work in your home but totally do. Of course, because Moroccan rugs are so damn stylish and durable, they also come with a hefty price tag. A seller will tell you they last forever (and they do!), but it's nevertheless hard to swallow the thousands you have to spend in one sitting." AD Architural Digest https://www.architecturaldigest.com/story/this-is-the-best-new-way-to-get-a-moroccan-rug
The Berber rugs have been popular for over a decade now and it does not seem that they are going out of style.
The main reasons? They are neutral so they will suit most interiors but they are also the softest wool carpets.
The first time your feet will touch the natural wool you might never want to use your sofa any longer... Their 2cm thickness on average make them the leader of shag pile carpets.
The pattern and cream color are neutral. This is an advantage as it suits so many interiors such as: scandinavian, industrial, contemporary, French provincial, parisian, ethnic, cottage chic, beach house, etc. 
Berber carpets bring this minimal, functional, warm, and calming look that everyone needs in their homes. It is hard to go wrong when you select one.
BACK TO BERBER CARPETS COLLECTION 🔙