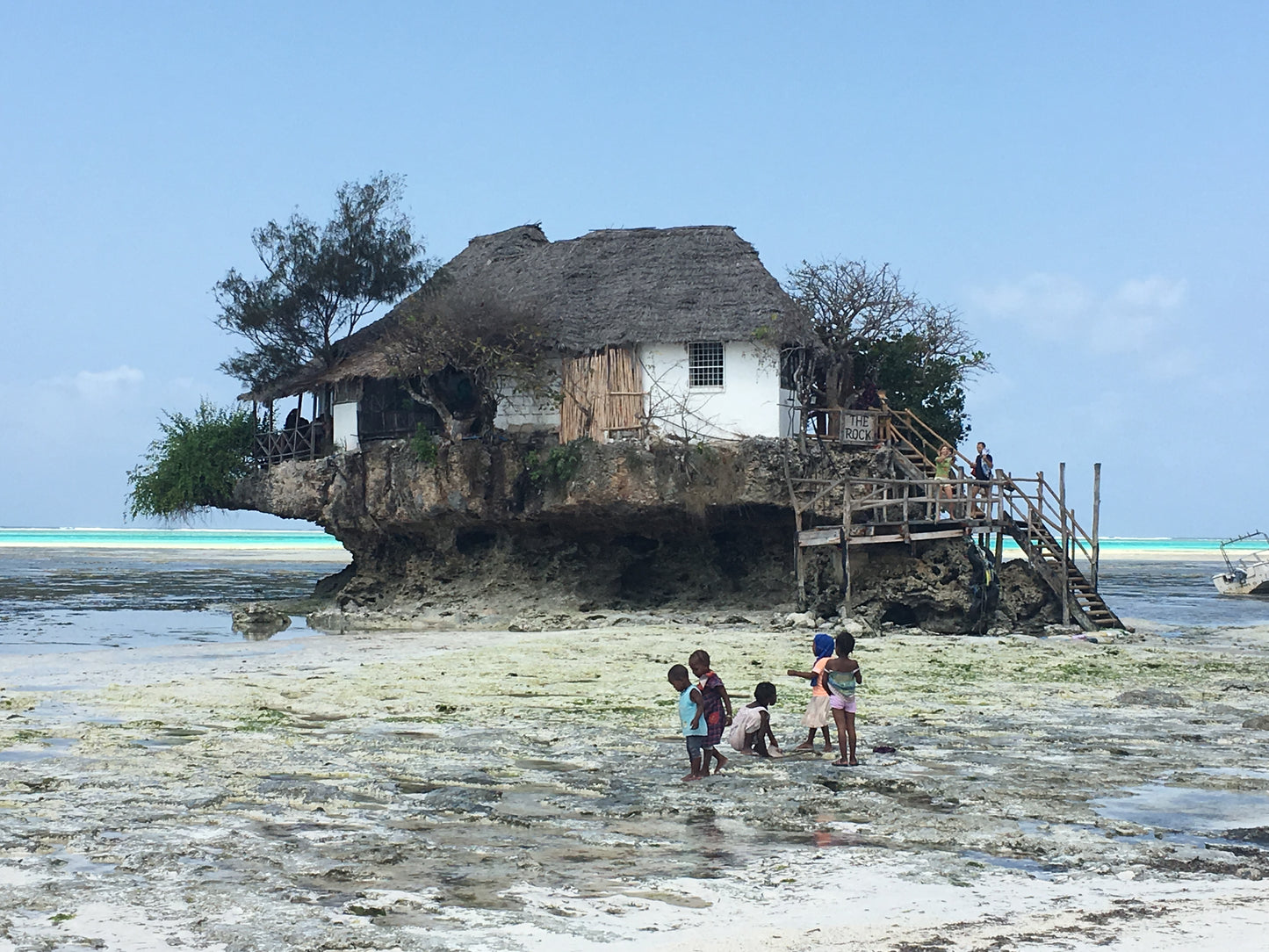 Travels | Pingwe Zanzibar
Zanzibar, Michamvi Pingwe. We, two ladies went for a long weekend to the west coast of Zanzibar. Pingwe Beach to be specific. We wanted seafood, blue water, white sand and a bungalow. Mnana Beach Bungalows had very good review 
Zanzibar, Michamvi Pingwe.
We, two ladies went for a long weekend to the west coast of Zanzibar. Pingwe Beach to be specific. We wanted seafood, blue water, white sand and a bungalow. 
Mnana Beach Bungalows had very good review on booking.com so this is where I booked for two. $70 (AED242) a night for two. Probably less if you book directly. Palm leaf bungalow, private toilet, shower and terrasse by the sea. All of this sounded perfect and it was. The place is run by a lovely German lady called Anna we made sure we had everything we needed. A landscaped garden surrounds something like 7 bungalows, hammocks, hanging beds and sund beds. All furnitures are handmade with taste in the most African handicraft style. As you probably guessed, I love anything crafty. The tone is set right away. We are gonna have a good time (right after I find this bottle of spicy rum from Seychelles that I bought at the airport...).
Far away from the 5 stars hotel in Dubai I truly believe that we need only one suitcase in life and the rest is extra. (... says the woman who had suitcases all around the world by now. Mental note: sort this mess out by 2020).
Basically our days started by breakfast at Mnana Beach Bungalows followed by reading a book on the hanging beds. Then, time for a snorkeling at Blue Lagoon. There is a few more options like Mnemba Island (famously owned by Bill Gates and home to the most expensive resort in the area).
Blue Lagoon seemed like the best option. We hired a private motor boat for $30 that took us 15 min at sea. We both are divers so we have been spoiled with underwater beauty. "Blue Lagoon" spot was fantastic. I managed to get stung by a jellyfish before I ripped him apart but this is another story... My favorite moment is when a small harmless fish shaped like Nemo decided to attack my girlfriend Kaye and she screamed. 
All of this deserved a lunch at this cute little restaurant named "Pandu Ngozi" opposite the famous restaurant "The Rock". A better choice. Reggae music, feet on the sand and no bloggers :-) We had grilled lobsters (AED50, $13), prawns, cigals and of course we drunk the local beers called "Kilimandjaro" or "Safari" (there is other brands but these bottles look fantastic).
We stopped at "Aisha Massage" run by a lovely lady called Aisha. :-) You can get full body, head massage etc. right on the beach. We had a drink and diner a this new luxury resort on the beach called "Balladin" It is a beautiful hotel brand with Italian cuisine, homebrew beers and a fantastic playlist. It lacked a bit of Africa so we enjoyed our meal and left for a walk on the beach.
The next day we went to boutique hotel "Upengo" for a few hours. For a minimal spent of $9 you can enjoy their beautiful pool overlooking the sea and restaurant "The Rock". We saw two kitesurfers landing their kites right on the beach after a 2 hours ride from Pinje beach (15 min ride). That was surreal. They both jumped in the pool with us with a beer. totally down my alley. (Mental note: speaking to my friend Alison Wheeler who runs Paddle Boarding for kids called SUP UAE Kids in Dubai. I think she is starting kitesurfing private classes).
A few nights we also had early diner at Mnana Beach Bungalows where we stayed. Grilled octopus (AED30), fried banana...
Finally we decided to spend our last day at Stone Town by the airport. Honestly, we were not so impressed. Maybe we missed already our days at the beach, who knows? The small shops with handicrafts seem a bit more like tourist traps. The streets emptied at night. One address to eat: Emerson Spice. Spend one night only for diner in the city and head straight to the beach. 
Tips: bring cash money to pay for rides, food or hotel (5% charge credit card on the island, one ATM in Paje and others in Stone Town). Bring water shoes (a few rocks on the beach) and plenty of books. 50 Sun Protection.
xoxo
Audrey
The Rock
Upengo Boutique Hotel
Pandu Ngozi restaurant - Great reggae music and food
Baladin Boutique Hotel - a few sunset drinks on these chairs seem a bit surreal
-----
We stayed at:
Manana Beach Bungalows - Zanzibar Michamvi Pingwe
+255 777 455942 / +255 773600859
Restaurants, bars: Pandu Ngozi , Emerson Spice (Stone Town)
Boutique Hotels we visited: Upengo, Baladin
We flew: FlyDubai (5 1/2 hours from Dubai) - 1 hour drive to the beach